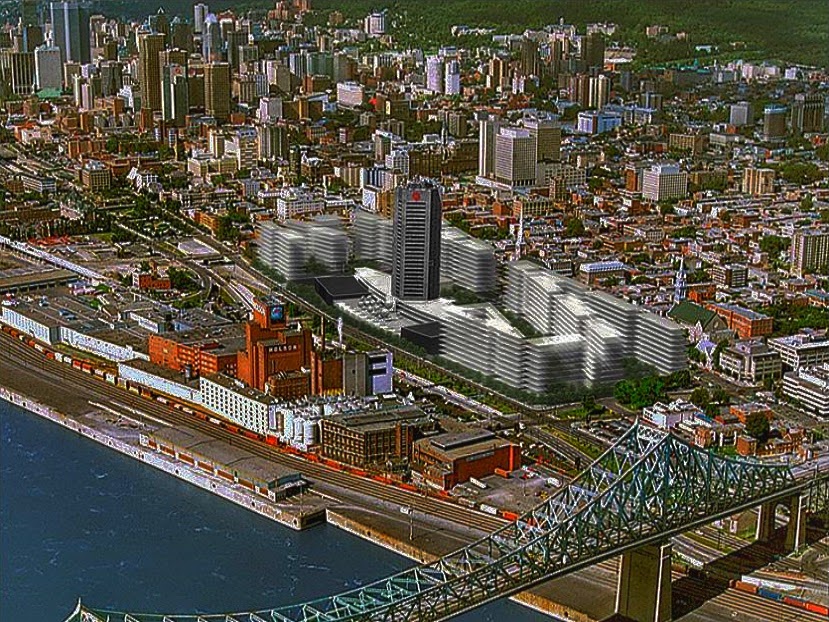 Feb 22, 2016
For several years now savvy real estate developers have been quietly buying up and re-purposing land and old industrial buildings in derelict areas under Montreal's Jacques Cartier Bridge and along Frontenac and Iberville streets. Last week's announcement that the Maison Radio-Canada is up for sale will turn their speculative investments into solid long term gains.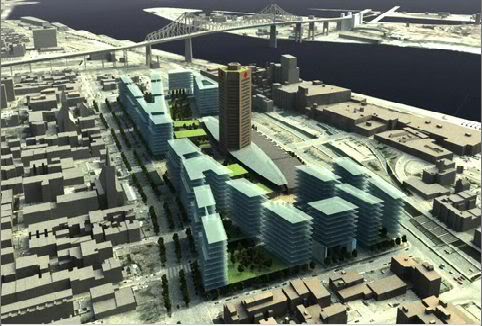 The east end of the Ville Marie borough has long been considered a no man's land for many Montrealers. Bordered on the west by Berri St and the orange line metro and on the east by the once-notorious Hochelaga Maisonneuve district, it is an area that was known for cheap rent, lower-end housing, greasy spoons and dive bars. Over the years however, pockets of restoration have appeared, creating some lovely little corners, and development has slowly encircled the area. The creation of Place Emilie-Gamelin at the corner of St-Hubert and St-Catherine opened up the west end of the Gay Village to mainstream Montreal and gentrification has been slowly marching forward. While still vibrant and active, the Village is no longer the only heart of Montreal's LGBT community; I take that to mean that Montrealers with alternative lifestyles are welcome and contributing everywhere!
It will be years before the repurposing of the Maison Radio Canada will be complete, and as with Griffintown, there will certainly be a lot of controversy and public discussion. Where there is development and investment there is opportunity for economic and social gain. We can hope and demand that the gain will benefit of all Montrealers and not only investors. Redevelopment of this area will result in a significant change to Montreal's urban reality, and it is only right that serious public consultation and forward-thinking urban planning precede it.