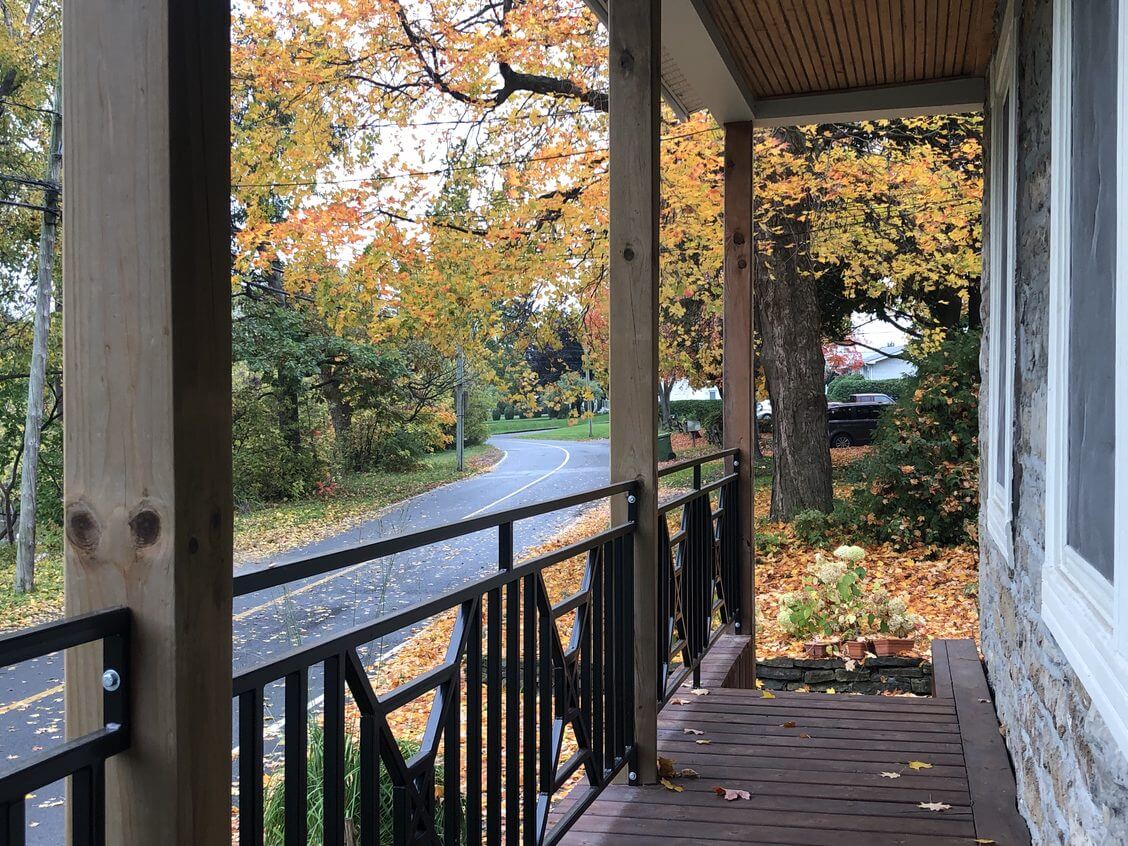 It has been a busy few months.
Real estate kept us hopping, and between many lovely people asking for our help to sell their homes and a bevy of equally wonderful and motivated new buyers, the last few months have been filled with laughter, a bit of nostalgia, determination, some exhaustion and a lot of excitement for buyers getting accepted offers. But the strongest of all the emotions was an overwhelming feeling of gratitude. I've decided to keep my home, thank you all for your input, your insights and observations, they were insightful and empowering. Covid willing, we will all have an Annual Corn Roast to look forward to next August.
Autumn is starting to wane and along with the smell of wet, fallen leaves comes a sense of change. This year is different though; the change is not only in the season and the temperature. As we enter more thoroughly into this new global financial situation, this era of 'Modern Monetary Theory' where the money supply seems limitless and many are floating in bathtubs of covid cash, prices are increasing across the board. We are in a new economic season and inflation is a fickle friend.
How will that affect the local real estate market? While I did not study economics, I do read avidly and listen to many hours of business-related podcasts each week. What am I hearing? New home prices will increase as the cost of manpower and supplies go up. Increased interest rates may result in fewer people qualifying for mortgages, so fewer sales.
Increased interest rates can also have an impact on refinancing and may disincentivize the use of home equity lines of credit (HELOCs) for things like renovations and second home purchases. Mortgage renewals at higher prices will result in some belt-tightening and at-risk homeowners may have to return to the rental market.
It is not all bad news… if you have sufficient liquidity, buying real estate now is a good hedge. If you plan on getting a mortgage, purchasing before rates go up much more will help save you money. Extra payments on your mortgage will go straight to the equity and will help ensure a more affordable payment once renewal time comes around. New projects, as long as there is no escalation clause, could also be a good idea, allowing you to lock in a price at today's cost for a purchase that will not happen until 2023.
Above all, pay attention to what is going on and learn. Some of you will remember the 80s, where mortgage rates were in the high double digits. If you are in your 20s or 30s, don't think that 2% mortgages will be around forever. If you are thinking of purchasing, get your documents in order and secure a pre-approval at today's rate. If the rate goes up while you are searching, you are protected for a few months. If it goes down, you win as well.
So speaking of real estate… the stats for Q3 for Montreal are below. If you would like to know how your particular region is faring, send me a message and I will send you stats for your area. On the ground realtors are saying fewer multiple offers, less competition when there are multiple bids (ex 3 offers instead of 12). Supply is still very tight and the market is still favouring sellers, but many of us are discussing the evidence of price reductions, longer days on market and a greater number of expired listings. Part of this is undoubtedly the OACIQ's summer crackdown on deliberately under-listing properties to create competition, but not all the shifting can be attributed to that.
No one expects the Montreal real estate market to flip to buyer's favour within the short term, but initial signs of change can be hard to spot if you are not immersed in it every day. That is one of the things that we, as your trusted realtors, can help you with.
It would be my pleasure to send you other statistics, just click here