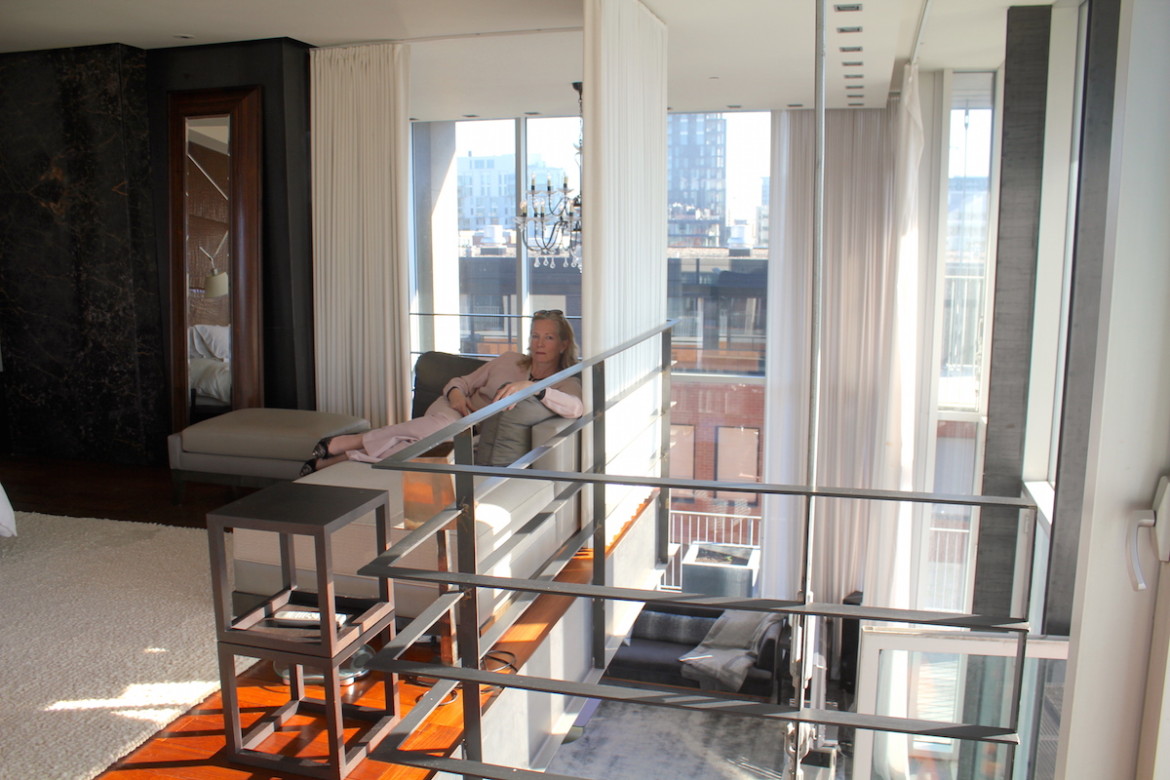 Source : Tower Trip Magazine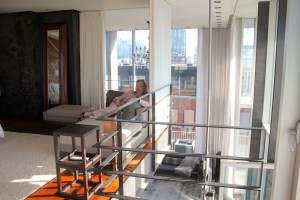 Luxury real estate rental is a huge market we often neglect to talk about. Nowadays, with more and more professionals and entrepreneurs adopting the so-called nomad lifestyle, there is a growing demand for short to mid-long term property rentals.
Catherine Dawe from Keller Williams Urbain shows us today an incredible 2 story-split rental penthouse she has listed, located on the corner of McGill and Wellington street in Old Montreal. The price tag to crash at this level is 16 500$ a month.
In Montreal, the movie production industry will suck in celebrities, directors and executives for a couple of months and these fine folks are usually looking to emulate the comfort of their L.A. mansions. Catherine has helped many celebrities like Michael Fassbender, Martin Scorsese and Cate Blanchett (to name a few) find their temporary luxury cocoon in the city. Actor Brandon Fraser has stayed there during the shooting of his movie The Mummy.
The owner of this unit is a successful interior designer who takes pleasure in redoing the whole thing every couple of years. This means the curation and the quality of furnitures, finishes and hanging art in this unit is unmistakable. Once again, Catherine pulls the curtains and light shoots from everywhere! I think I've never seen such an immense open space.
The second storey of this apartment is where the master bedroom is perched. In fact, it is kind of suspended by steel cables coming down from the ceiling.
Then there was this curiosity: an infinity bathtub! Catherine explained that the owner actually fell in love with this object during a trip to Australia and simply asked the designer to ship him a replica. Since it came in one piece, the bathtub (which did not fit in the elevator) had to be lifted with a crane and inserted through a window.
The wrap-around terrace is also an interesting feature.
We will pay more attention to rental properties while researching for future stories. Meanwhile, next time your rent is due, remember that someone, somewhere is writing a 16 500$ check.
For more information about this property
Catherine Dawe
KW Urbain
514-910-2215
catherine@catherinedawe.com